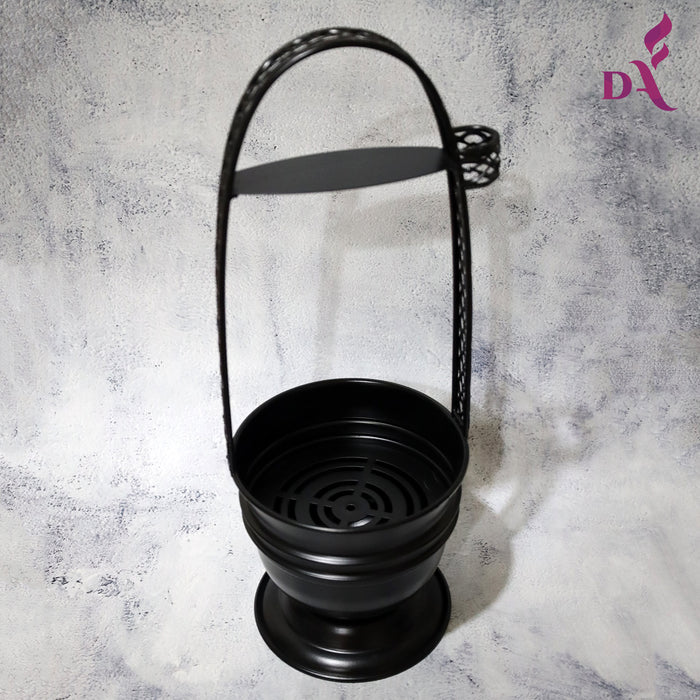 Description
Description of Charcoal Basket - Black:
The unique design shisha charcoal basket that reminds you of a flower design is created to change the way your shisha experience is perceived.
Metal material, simple and universal, can be matched with any style of hookah, durable, easy to assemble, disassemble, and clean.
Charcoal support for hookah water pipes, replacement of hookah foil, screen, and charcoal rotation.
Has a place to hook the shisha tongs.

Perfect with any shisha
Keep the ash well protected from falling off the basket.